FCSO Deputies Investigate Bank Robbery In Timmonsville, SC
Florence County Sheriff's Investigators are investigating a bank robbery which occurred today in Timmonsville, SC.  According to Investigators, at approximately 3:30 PM today, armed suspects wearing bandannas on their faces entered the First Citizens Bank on Main Street in Timmonsville, SC.  One suspect held the manager at gunpoint while the other suspect demanded and obtained cash from a teller.  Both suspects then fled the bank with an undetermined amount of cash in what appears to be a white Dodge vehicle, possibly a Dodge Avenger with a paper tag (see photographs from security camera attached).  
Witnesses describe the suspects as black males, possibly in their twenties (see photographs from security camera).  
Timmonsville Police Department and the FBI are also involved in the investigation. Anyone with knowledge or information regarding this incident or the location or identity of the suspects is asked to contact the Florence County Sheriff's Office at (843) 665-2121, ext. 373 or Crime Stoppers of the Pee Dee at 1-888-CRIME-SC.  You do not have to disclose your identity to leave information.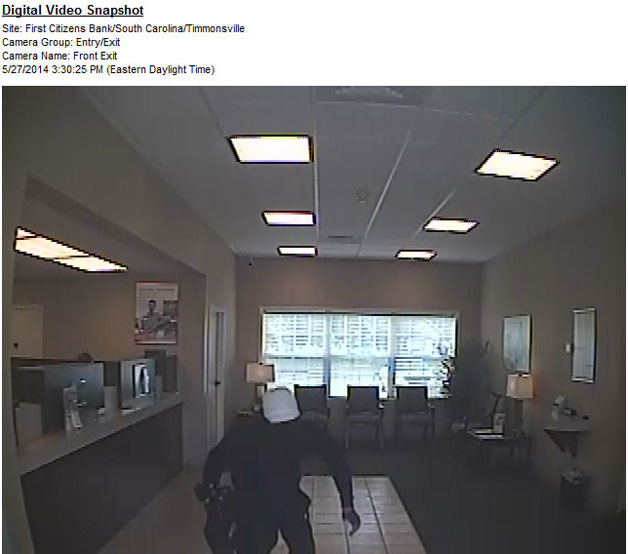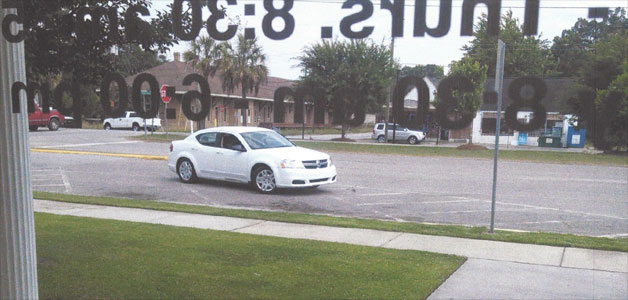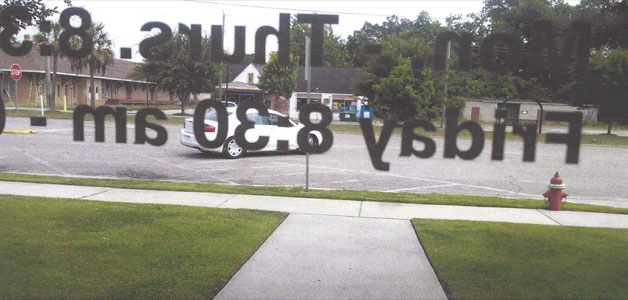 END
Captain Michael M. Nunn
General Counsel/P.I.O.