PRESS RELEASE
August 7, 2017

FLORENCE COUNTY SHERIFF'S OFFICE NEEDS YOUR HELP IN IDENTIFYING A PERSON OF INTEREST
Florence County Sheriff's Investigators need your help in identifying a person of interest in an investigation. According to Investigators, on or about July 30, 2017 the victim reported a break-in of a vehicle on Devon Road, Florence, SC and the theft of cash and a credit card from the vehicle several days before. The next day, Investigators state that the stolen credit card was used at a convenience store on Irby Street in Florence.

The person who presented the credit card is shown on the attached convenience store security video. Anyone with knowledge or information of the identity or whereabouts of this person of interest is asked to contact FCSO Investigators at (843) 665-2121, ext. 360 or Crime Stoppers of the Pee Dee at 1-888-CRIME-SC or text #CRIME. You do not have to reveal your identity to leave information.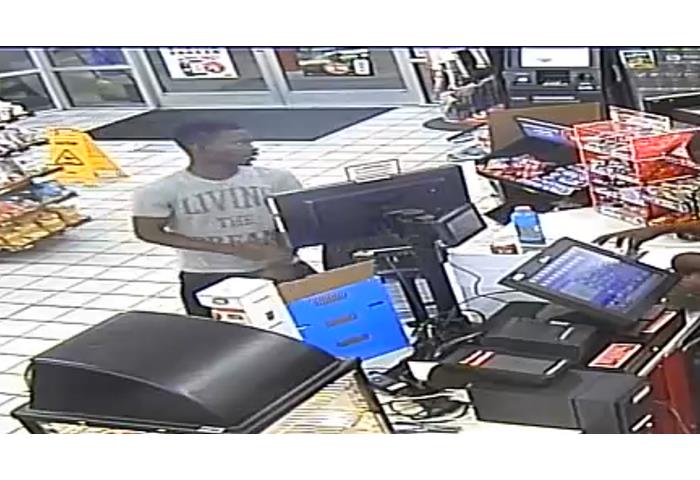 END
Major Michael M. Nunn
General Counsel/P.I.O.