PRESS RELEASE
January 16, 2014
FCSO BLOODHOUND TEAM FINDS MISSING TWINS
It's a parent's worst nightmare; you turn around and your children are gone.  They were right here just a few moments ago, and now the most precious things in your life are not there, without a trace.  Have they been abducted?  Have they been injured? Are they lost?  How can I find them?  
That was the situation yesterday morning when FCSO deputies received the call that 4 year old twin girls were missing off TV Road in Florence County.  At approximately 10:45AM deputies responded to the call that the children were missing from the parent's residence.  According to the mother, the girls had been playing in the fenced in back yard which is surrounded by a wooded area.  When the mother returned shortly thereafter from feeding the family dogs, the gate was open and the children were gone, apparently without a trace.
An FCSO tracking bloodhound team was immediately dispatched to the scene.  After obtaining a scent article from the children from inside the house, the bloodhound began to track, ultimately finding the cold and scared girls several hundred yards from the house, but otherwise alright. 
"There is nothing more rewarding than returning a missing child, safe and sound to a frantic parent," Sheriff Kenney Boone stated.  "We are so fortunate to have these wonderful canines and their dedicated handlers to find the lost and the missing.  When it comes to children or the vulnerable, we will use everything at our disposal to find them."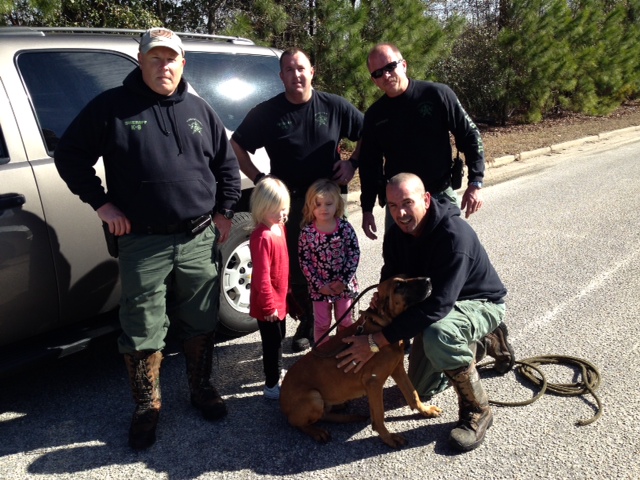 END
Captain Michael M. Nunn
General Counsel/P.I.O.