PRESS RELEASE
October 17, 2016
FCSO INVESTIGATES ARMED ROBBERY
Florence County Sheriff's Office Investigators need your help in identifying an armed robbery suspect. On Thursday, October 13, 2016 at approximately 1:20 P.M. an armed suspect entered the Check and Go located at 2716 West Palmetto Street and robbed the store clerks at gunpoint. The suspect then fled the scene with an undetermined amount of money.
The suspect was wearing a white jogging suit, had a bandana over his face, glasses or goggles over his eyes and was possibly wearing a women's wig (See attached photographs from store video surveillance). Witnesses estimate the suspect to be approximately 5 feet 9 inches tall with a slender build. No other physical description was available.
Anyone with knowledge or information regarding this incident or the identity or location of the suspect is asked to contact FCSO Investigators at (843) 665-2121, ext. 498 or Crime Stoppers of the Pee Dee at 1-888-CRIME-SC. You do not have to reveal your identity to leave information.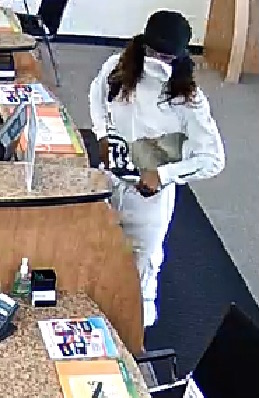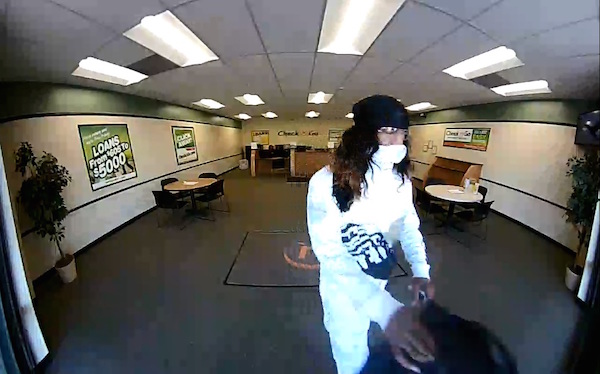 END
Major Michael M. Nunn
General Counsel/P.I.O.