PRESS RELEASE
October 3, 2016
FCSO NEEDS YOUR HELP IN LOCATING A MISSING PERSON
Investigators with the Florence County Sheriff's Office need your help in locating a missing person. On October 3, 2016 FCSO deputies were notified by family members of Bobby Junior Evans, age 18, of 449 Eaddy Road, Timmonsville, SC 29161 that Evans has not been seen or heard from since September 15, 2016. According to family members, Evans was last seen about midnight on that date on North Cashua Drive near Florence, SC wearing blue jeans.
Evans is described as a black male, 18 years of age, approximately 5 feet, 4 inches tall and weighing approximately 120 pounds with short black hair and brown eyes. (See attached photograph).
Anyone with knowledge or information concerning the whereabouts of Evans is asked to contact FCSO Investigators at (843) 665-2121, ext. 360 or Crime Stoppers of the Pee Dee at 1-888-CRIME-SC. You do not have to reveal your identity to leave information.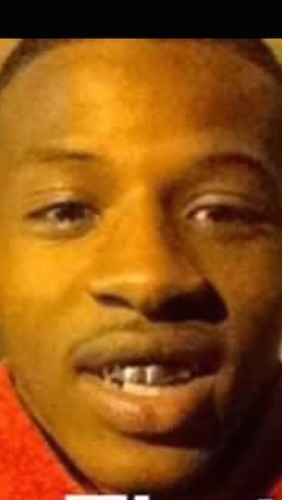 END

Major Michael M. Nunn
General Counsel/P.I.O.