PRESS RELEASE
September 15, 2016
FCSO MAKES MARIJUANA BUST
SUBJECT: Christopher Bryan Miles, age 38 of 1712 S. Friendfield Road, Scranton, SC 29591 was arrested by Florence County Sheriff's Deputies on September 14, 2016 and charged with Manufacturing Marijuana (S.C. Code Ann. 44-53-370(b)(2) ). See FCSO Booking Website for additional information.
NARRATIVE: On September 14, 2016 Deputies with the Florence County Sheriff's Office conducting marijuana eradication with the assistance of Raptor I located a substantial outdoor marijuana grow operation in a densely wooded area off Friendfield Road near Coward, SC. According to deputies, approximately 26 fully grown marijuana plants, some as tall as 12 feet and clearly visible from the air were discovered at the location. FCSO Narcotics deputies on the ground with the assistance of the FCSO PACE Team, FCSO K-9 Team and the South Carolina Department of Natural Resources (SCDNR) surrounded the location and secured the area. Christopher Bryan Miles was taken into custody from the scene and charged with Manufacturing Marijuana.
Based on the size and high quality of the marijuana plants, Narcotics Investigators estimate the street value of the find at approximately $200,000.00.
The investigation into this incident is ongoing and additional charges and arrests are possible. Miles was released from the Florence County Detention Center earlier today on a personal recognizance bond.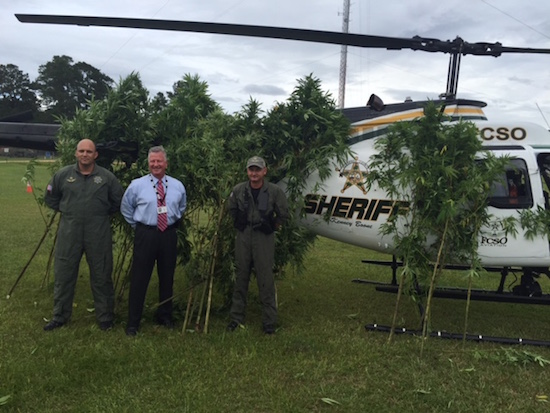 END

Major Michael M. Nunn
General Counsel/P.I.O.