PRESS RELEASE
August 26, 2016
MISSING PERSON
Florence County Sheriff's Office needs your help in locating a missing person. Sandra Kay Hammons, age 19, of 200 Barfield Road, Darlington, SC was last seen on Thursday, August 25, 2016 at approximately 5:48 PM at the intersection of Darlington Street and North Irby Street in Florence, SC. According to Investigators, Hammons had left Florence-Darlington Technical College on a Pee Dee Rural Transit Authority (PDRTA) bus.
Hammons is described as white female approximately 5 feet 5 inches tall and weighing approximately 145 pounds, with blue eyes and blond hair. She was last seen wearing a reddish in color top and tan shorts.
Anyone with knowledge or information on the whereabouts of Ms. Hammons is asked to contact Florence County Sheriff's Office Investigators at (843) 665-2121, ext. 374 or Crime Stoppers of the Pee Dee at 1-888-CRIME-SC. You do not have to reveal your identity to leave information.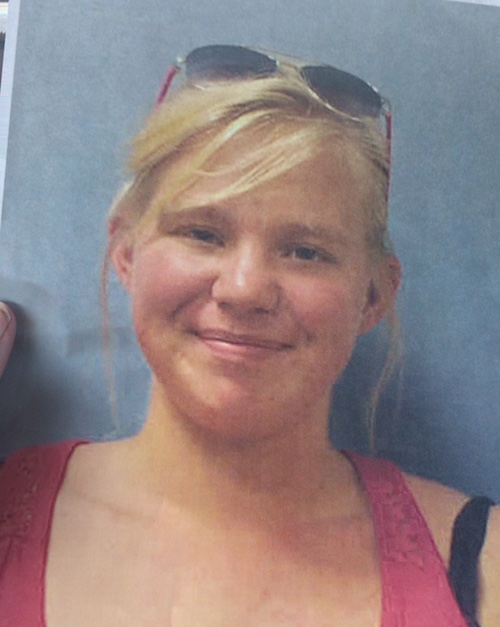 END
Major Michael M. Nunn
General Counsel/P.I.O.