PRESS RELEASE
June 8, 2016
FCSO REMEMBERS K-9 HANK
END OF WATCH 06-07-2016
Florence County Sheriff's Office is mourning the loss of one of its premier assets, K-9 Hank. Hank, a full blooded German Shepard was born on March 16, 2005 at a kennel in Germany where police and service dogs are bred. After over ten years of service with FCSO, Hank was retired from active duty on July 15, 2015 and died on June 7, 2016.
Hank was won by FCSO in a raffle at the 2007 National Criminal Enforcement Association (NCEA) winter conference in Atlanta, Georgia. He entered FCSO service in February of that year as a full service patrol dog, proficient in area, article and building searches, tracking, narcotics and apprehension. Hank was one of the first FCSO full service patrol K-9s to be fully certified by the North American Police Working Dog Association (NAPWDA) in all patrol related disciplines. During his service with FCSO Hank was involved in countless drug, contraband and illegal currency seizures, building clearings, and suspect apprehensions. Capable of running at sustained speeds of 35 miles per hour, Hank's mere presence was responsible for numerous suspects surrendering without incident.
"Hank looked forward to going to work every day," stated Sgt. Anderson Beane, Hank's only partner and handler. "As soon as he would see me with my green uniform pants on, you see the excitement on his face. He was ready to go."
Hank's tremendous drive, muscular build and fierce appearance while working was in stark contrast to his calm demeanor off duty with Beane and his family. He was also used around school children for demonstration purposes.
"We have many outstanding K-9s and K-9 handlers, but Hank and Anderson enjoyed near legendary status with us and with other agencies that would see them work," Sheriff Kenney Boone stated. "The bond that develops between these K-9s and their handlers is something really remarkable. We are grateful for Hank's years of service and he will always hold a special place in our hearts."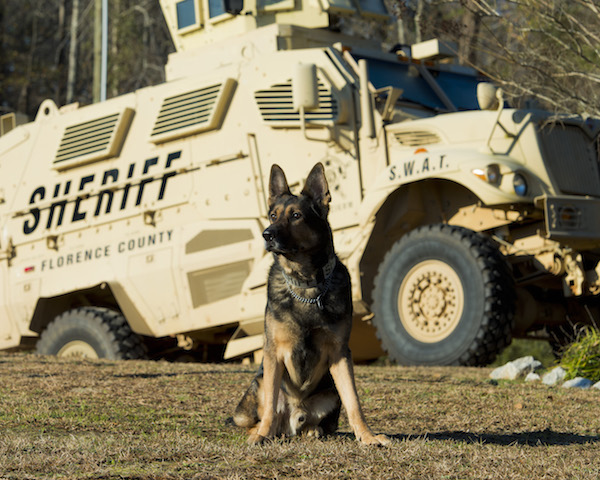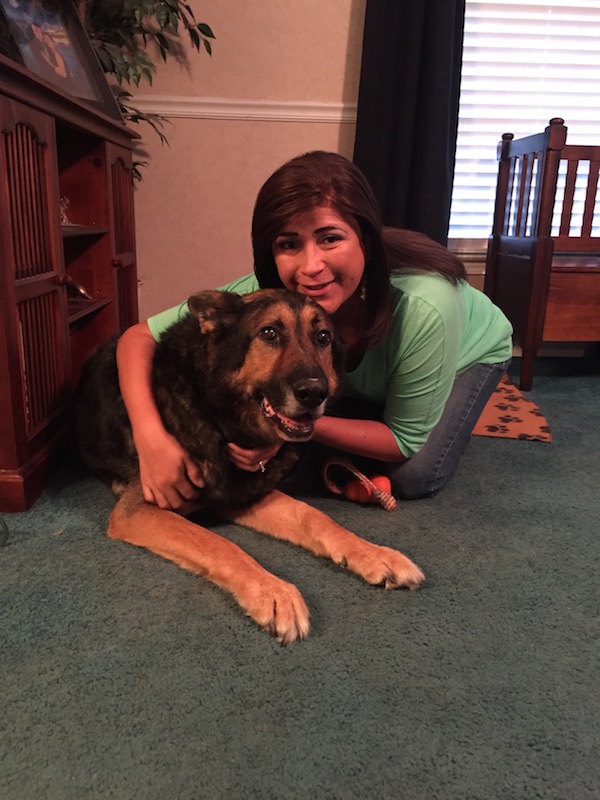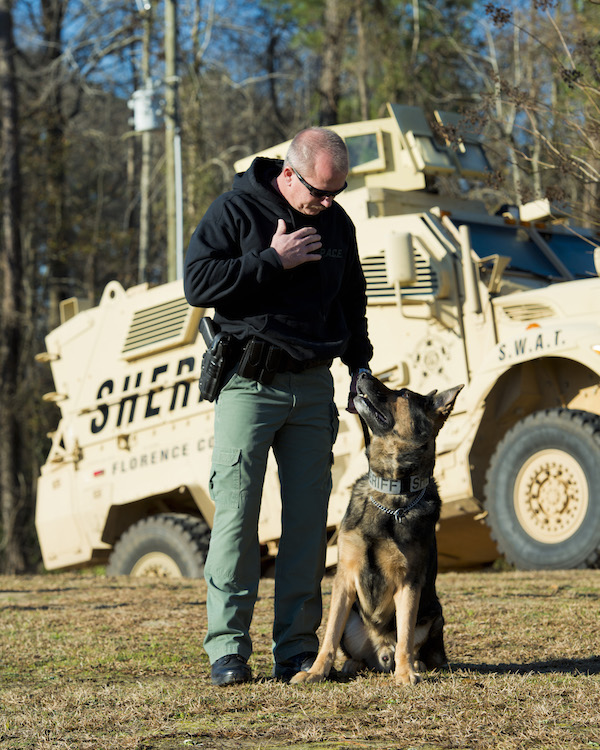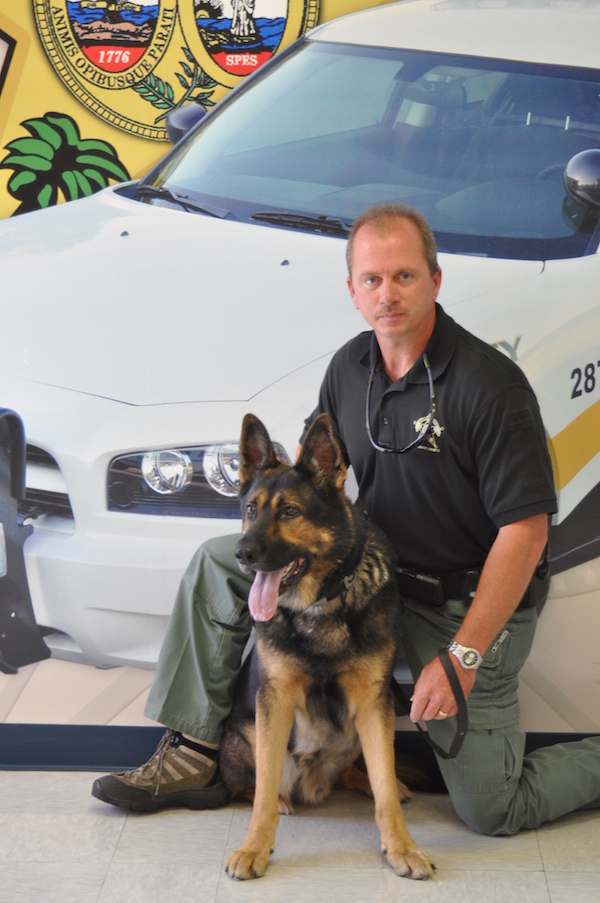 END
Major Michael M. Nunn
General Counsel/P.I.O.