PRESS RELEASE
December 30, 2013
FCSO NEEDS YOUR HELP IN IDENTIFYING SUSPECT
Investigators with the Florence County Sheriff's Office are investigating an alleged financial transaction crime which occurred on or about December 11, 2013 in Florence County. According to investigators, the suspect is alleged to have fraudulently used credit card information to purchase two pre-paid credit cards in the amount of $500.00 each.  Investigators believe that the suspect has the ability to extract credit card numbers and personal identification numbers after the credit card owner uses the card.  
Investigators are attempting to identify and locate a person of interest shown in the attached in-store video surveillance.  It is believed that this person may have some knowledge or information regarding the incident.  This person of interest is described as a black male who was wearing black pants, black hat and jacket and a gray shirt.  Anyone with knowledge or information regarding the identity of this person of interest is asked to contact Florence County Sheriff's Office Investigators at (843) 665-2121, ext. 374 or Crime Stoppers of the Pee Dee at 1-888-CRIME-SC.  You do not have to reveal your identity to leave information.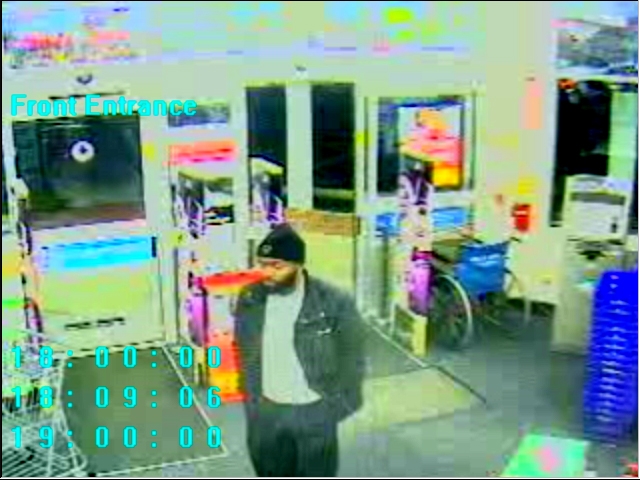 END
Captain Michael M. Nunn
General Counsel/P.I.O.