PRESS RELEASE
October 29, 2015
FCSO MAKES HEROIN BUST

SUBJECT: Antronn Denyell Barr, age 37, of 3016 Briargate Drive, Apt. B, Effingham, SC 29541 was arrested by Investigators with the Florence County Sheriff's Office on October 29, 2015 and charged with Possession of Narcotics (S.C. Code Ann. 44-53-370(D)(1)) and Trafficking in Heroin (S.C. Code Ann. 44-53-370(e)(3)). See FCSO Booking Website for additional information.
NARRATIVE: A lengthy undercover narcotics investigation in response to numerous citizen complaints resulted in the early morning arrest today of Antronn Denyell Barr. Specially trained FCSO narcotics investigators allege that on or about October 19, 2015, Barr sold heroin to a confidential informant. Based on this information, an arrest warrant was issued for Barr and a search warrant was issued for his residence. Both warrants were executed early today. Investigators found approximately 130 bags of heroin, items used to cut and package heroin for sale and an amount of currency (see attached photograph). The investigation into this matter is ongoing.
Barr is being held at the Florence County Detention Center pending a bond hearing.
"Citizen involvement is critical when it comes to narcotics investigations," Sheriff Kenney Boone stated. "We urge the public to get involved in helping us get drug dealers off the street."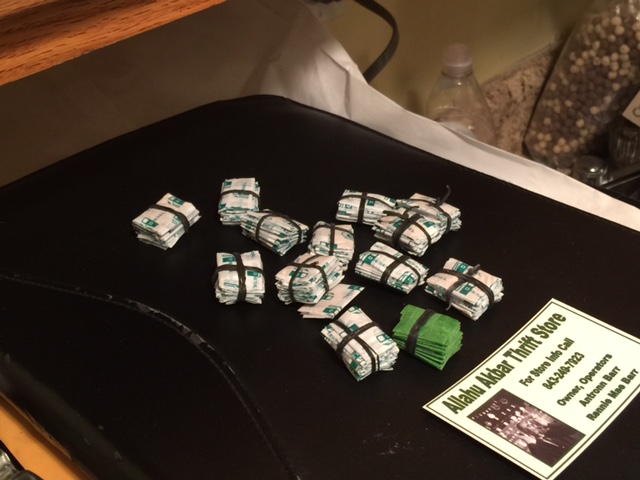 END

Major Michael M. Nunn
General Counsel/P.I.O.